Easily see what maintenance is due, upcoming and overdue with Seahub PMS software. Yacht maintenance software doesn't need to be complicated. Assign maintenance to specific crew members and once complete, a maintenance history is automatically created. Keep up to date with daily logs, defect logs and create checklist all in the one spot.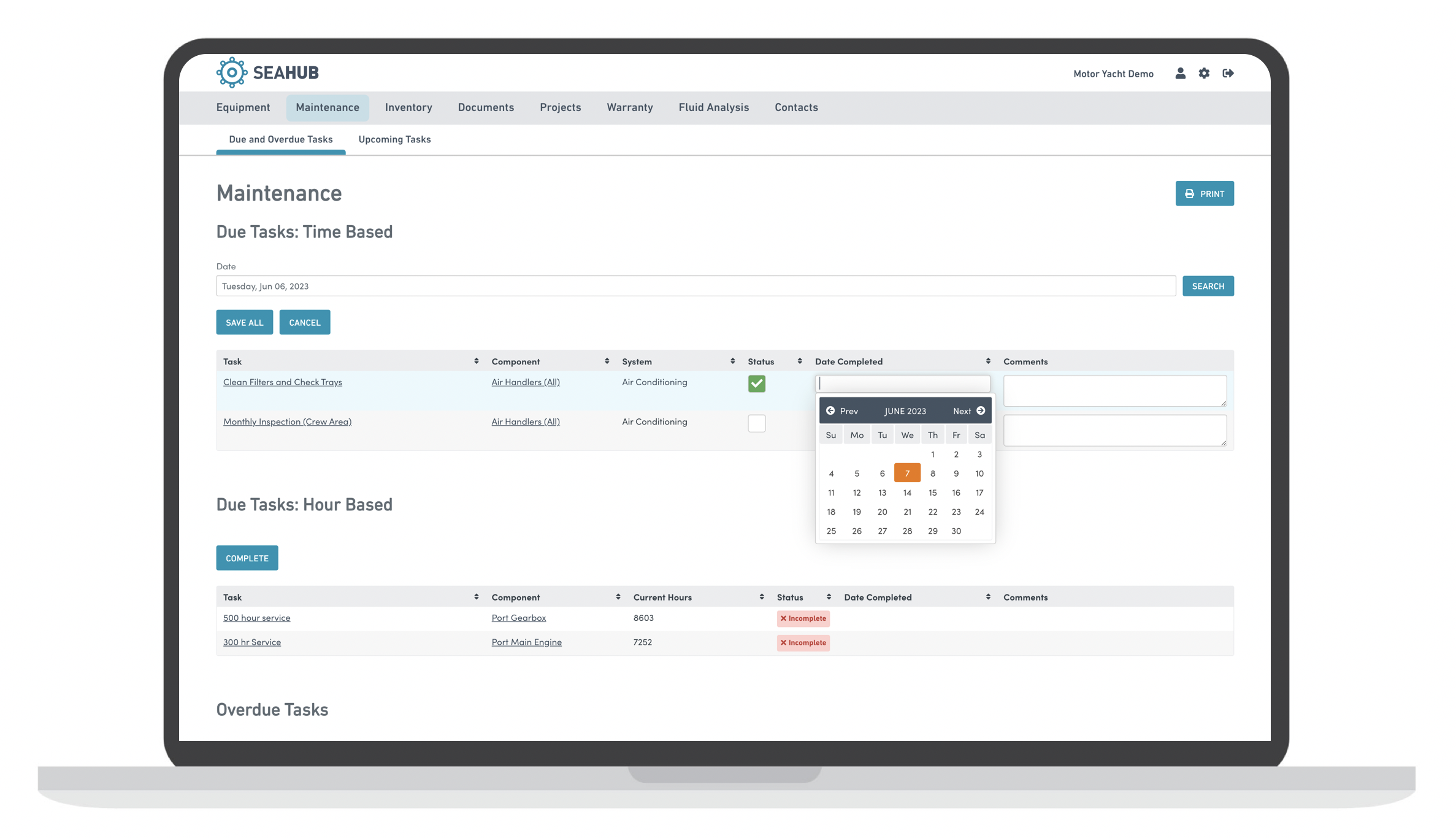 Seahub's Maintenance module is the most user-friendly format I've used on a PMS software. It uses a simple layout to show us what maintenance is due, upcoming or overdue. Signing tasks off is seamless and quick.

- Chief Engineer, 55m Feadship
Simply Sign Off Yacht Maintenance
Whether you're signing off a maintenance task, checklist or closing out a defect, it's easier in Seahub. Troubleshoot issues faster with quick access to important documents.  Build a comprehensive maintenance history of completed work so you can quickly understand what has been done and when.
Managed planned and unplanned maintenance through one easy to use PMS software
Create daily logs of important vessel related events such as crossings, charters, guests & crew events and defects
Document, track and close out defects for all departments
Create checklists and manage ISM safety inspections, pre-departure checklists, drills and worklists
Manage your team and tasks in your personal maintenance calendar
Access what maintenance is due, overdue and upcoming while online or offline via the Seahub Mobile App