The heart of your Seahub account and any good superyacht maintenance system! Ideal for quickly locating make, model and serial numbers, as well as understanding what maintenance each component needs. Classify equipment as critical or non-critical, see an overview of all planned maintenance, one-time tasks and quickly access documents for each component.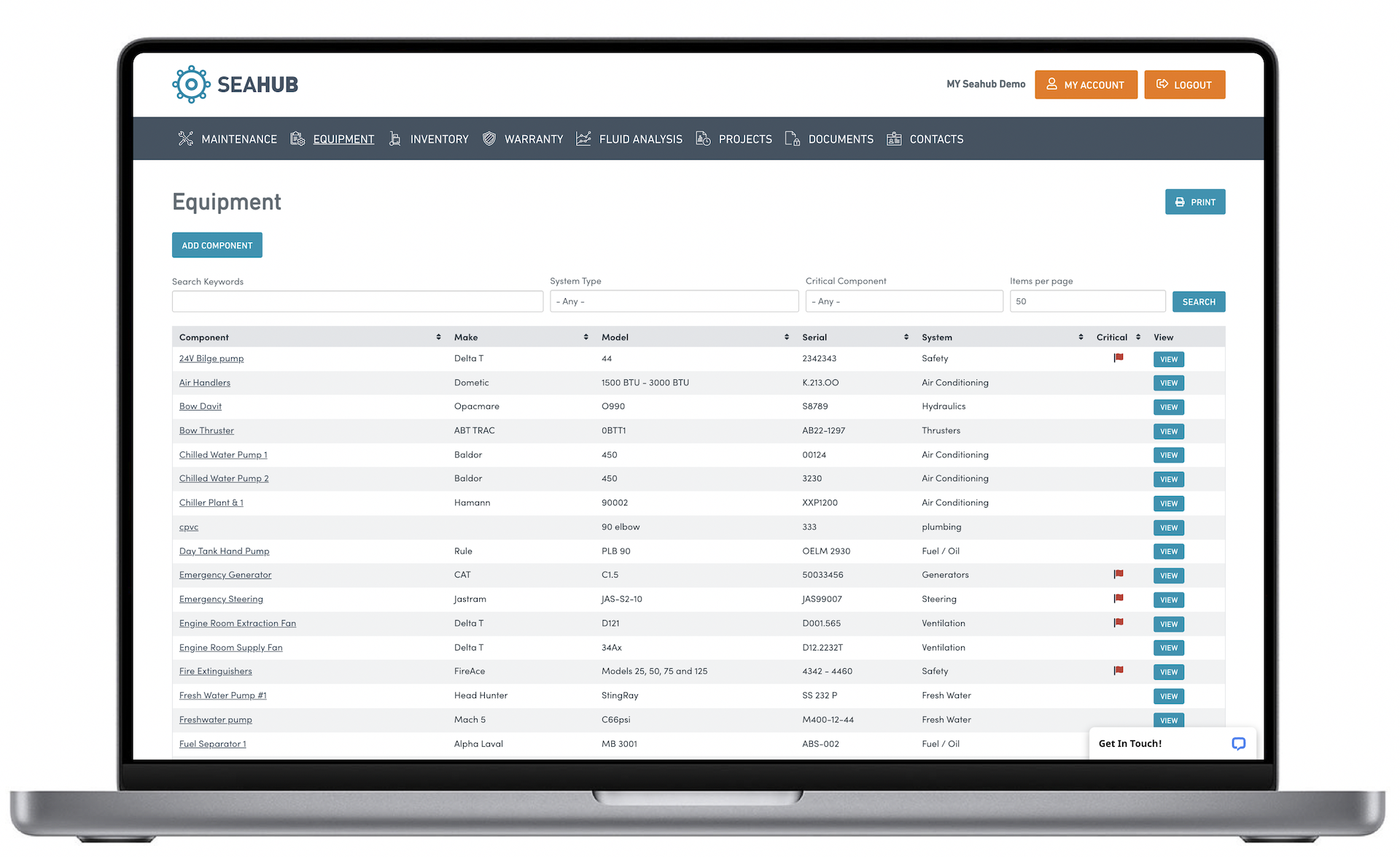 The ability to quickly locate equipment make and model allows us to troubleshoot and reorder spare parts with much more ease. A data base of all equipment onboard is essential to us now.

- Chief Engineer, 50m Westport
A complete component history
Whether you're a Yacht Manager, Captain, Engineer or Head of Department, this module will provide you with the vessel's critical equipment information so that effective superyacht maintenance can be performed. Any good planned maintenance system starts with a good equipment database!
Manage tenders, toys, engineering, deck and interior equipment
Identify critical ISM and ISPS equipment for surveys
Upload and access OEM manuals, drawings and component service reports
View images in your component gallery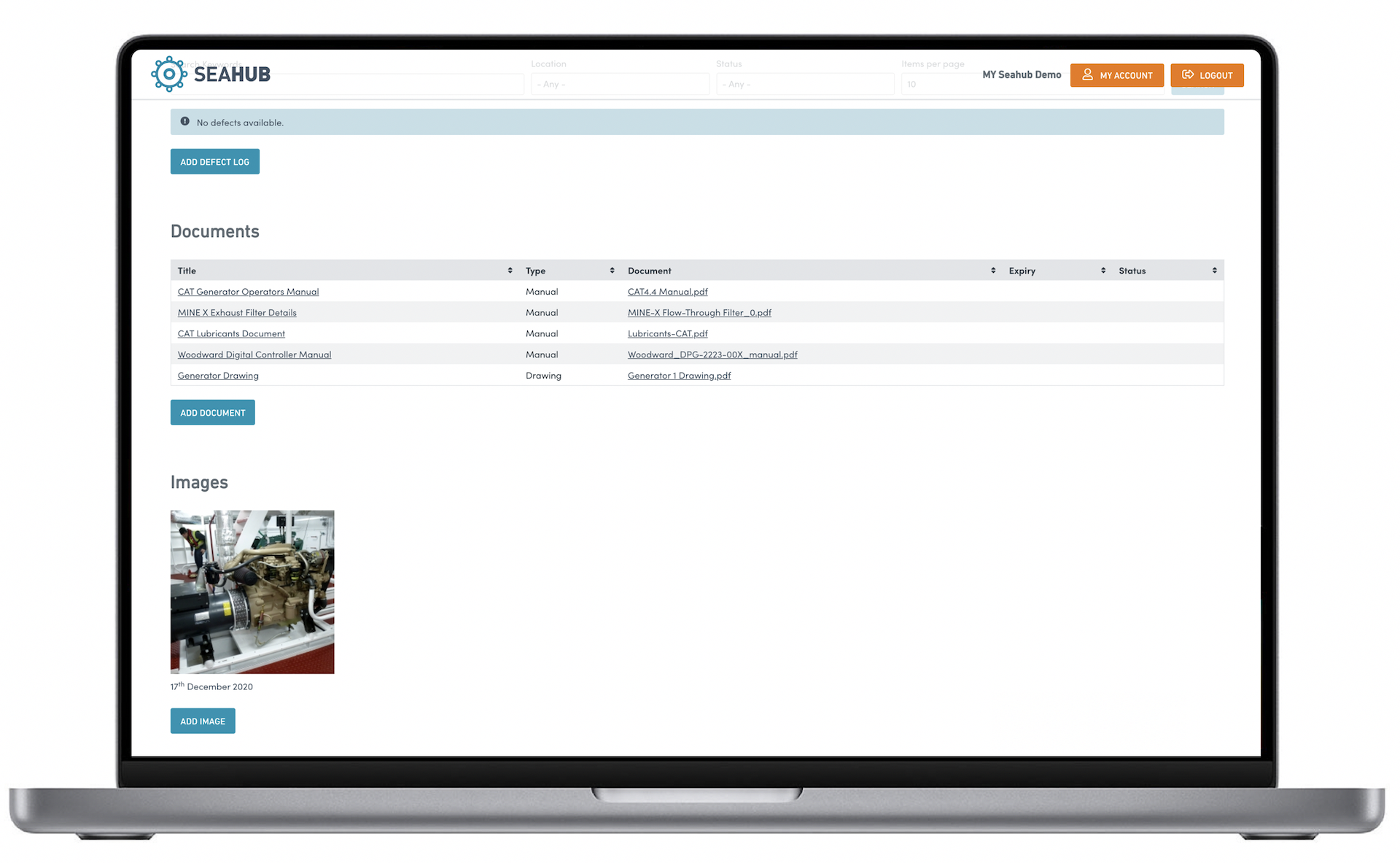 Ready to Talk?
Try Seahub's free online demo! Don't forget to check out the Seahub Mobile App demo available on the App Store and Google Play.