Quickly locating spare parts makes a big difference to the operation, safety and productivity of a vessel. Seahub's Inventory module is a simple, easy to navigate boat software designed to track inventory levels, locations, supplier information as well as track orders so nothing is ever forgotten. Receive alerts when inventory items reach minimum limits and reduce the time needed to do repairs by finding spare parts with ease.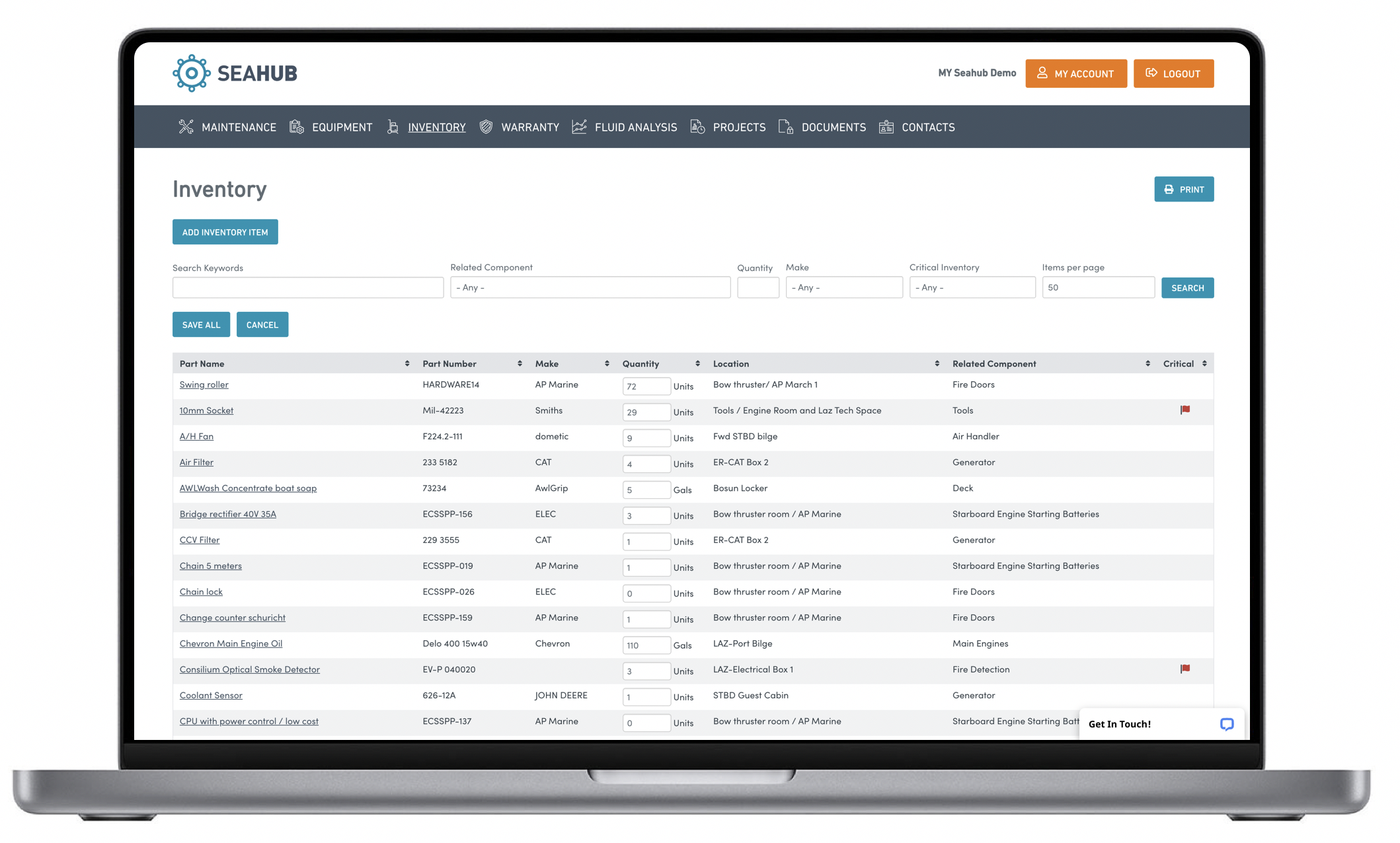 Managing inventory and consumables on a large traveling yacht is an important process. Seahub set up our inventory data base for us of over 1200 items. Item's a easy to find and adjusting quantities takes 1 click.

- 2nd Engineer, 88m Feadship
Know what you have and where
Easily manage all spare parts and inventory items for all departments. Quickly update stock levels right from the table and attach all important quotations, invoices and technical data sheets to each item.  Seahub is a user-friendly boat software allowing crew to have real time inventory accessible online and offline via the Seahub Mobile App.
Be prepared for charters and crossings by know what spares you have and where.
User friendly real time inventory database for the whole crew
Manage vessel orders, deliveries and costs
Locate important order information including suppliers, manufacturers and unit price
Attach quotations and invoices to orders and create a history of all orders
Complete transparency between your crew when orders are placed and when they received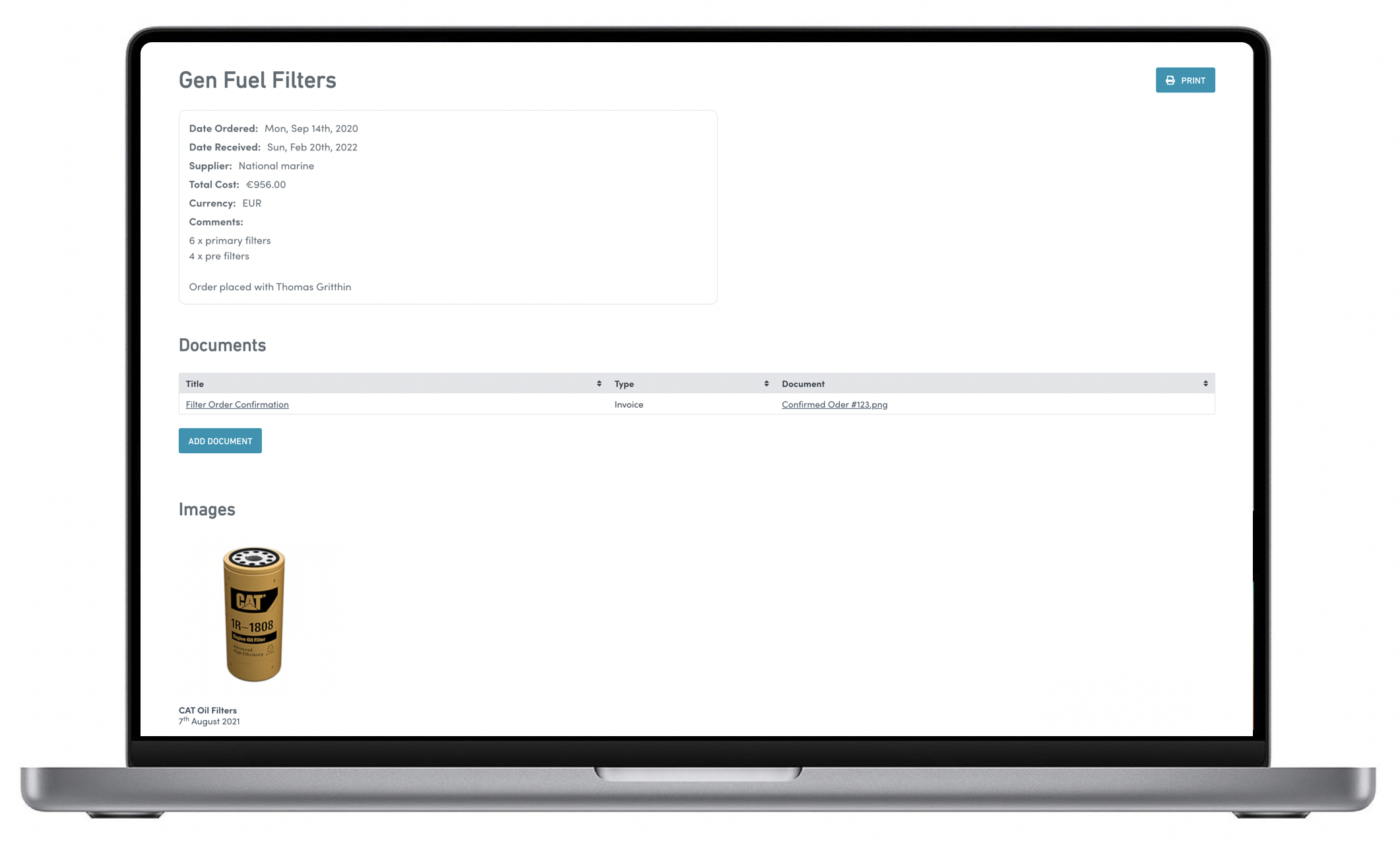 Ready to Talk?
Try Seahub's free online demo! Don't forget to check out the Seahub Mobile App demo available on the App Store and Google Play.