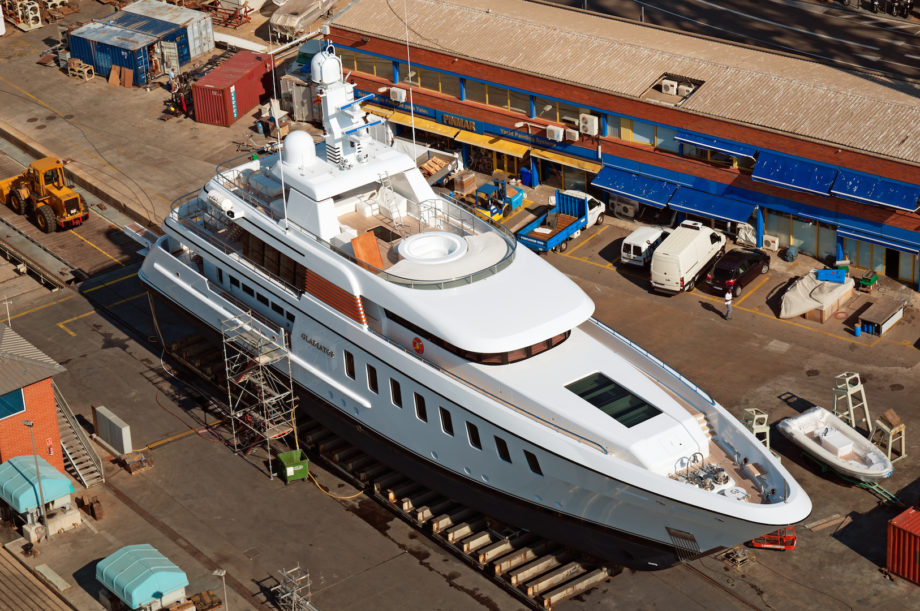 Vessels of all sizes routinely need scheduled haul outs in order to keep yachts in a safe and functioning state. Standard operating procedures (or SOP's) are critical in ensuring the vessel is prepared for dry dock as well as splashing back into the water upon completion.
Yard periods play an integral role in ongoing superyacht maintenance programs.  SOP's go a long way to eliminating the chance of human error when preparing for these often fast paced and stressful times onboard for engineers.
When people outside the yachting industry look at a superyacht they are really seeing to tip of the ice berg. Underneath the polished exterior is a complex web of piping, valves, pumps, electronics, running gear and other machinery to keep the vessel running. Its high maintenance and because of the harsh salt water environment they typically operate in, removal onto hard ground is often required so they don't turn into barnacles from the inside out! Detailed standard operating procedures procedures that guide and assist the crew and shipyard in vessel preparation are highly valuable, especially for larger yachts.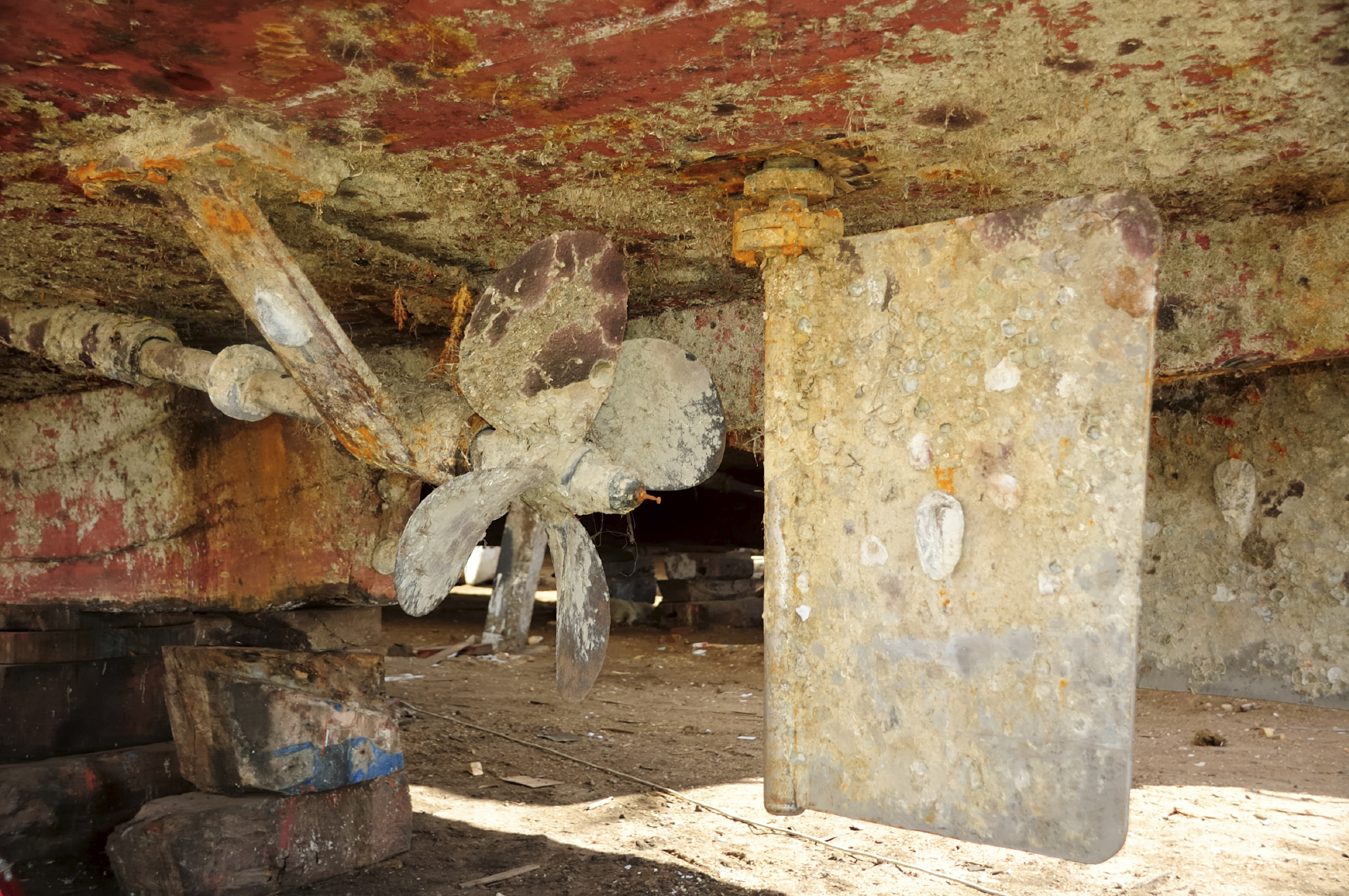 Essentially though, every yacht needs to follow a procedure for how they drydock and how they re enter the water. Some of the major items to consider when coming out of the water are:
Stopping all machinery that utilises seawater cooling. Typically, main engines, generators, air conditioning and seawater-cooled refrigeration systems
Locking stabilizer fins
Shutting off the vessels sewage treatment system to eliminate discharge. A usual solution during a haul out is connecting holding tanks to a manual discharge outlet.
Coordinating hull valves correctly so seawater can naturally drain out of the piping systems to prevent stagnant water in pipework
Similarly, splashing back into the water presents many items for the Captain / and or Engineer to consider. Bringing the cooling systems back online means checking to ensure all air is bled out of the seawater system, making sure there are no leaks and of course re-priming all seawater pumps and setting valves correctly.
Given the importance of these processes,  we decided to throw down some points highlightiing the benefits of having these drydock procedures set in place for the vessel, and even better having them in the Seahub Checklist module:
Digital Standard Operating Procedures Benefits
Keeping your SOP's digital means you can come in at any time and make quick edits to your procedures. Add new items or edit existing ones.
Maintaining a digital history means at anytime from anywhere in the world, and from any device you can access these procedures. A great tool for managers and also rotational engineers.
Have complete transparency amongst the engineering department on who has done what and when. Creating a digital trail and sharing of information!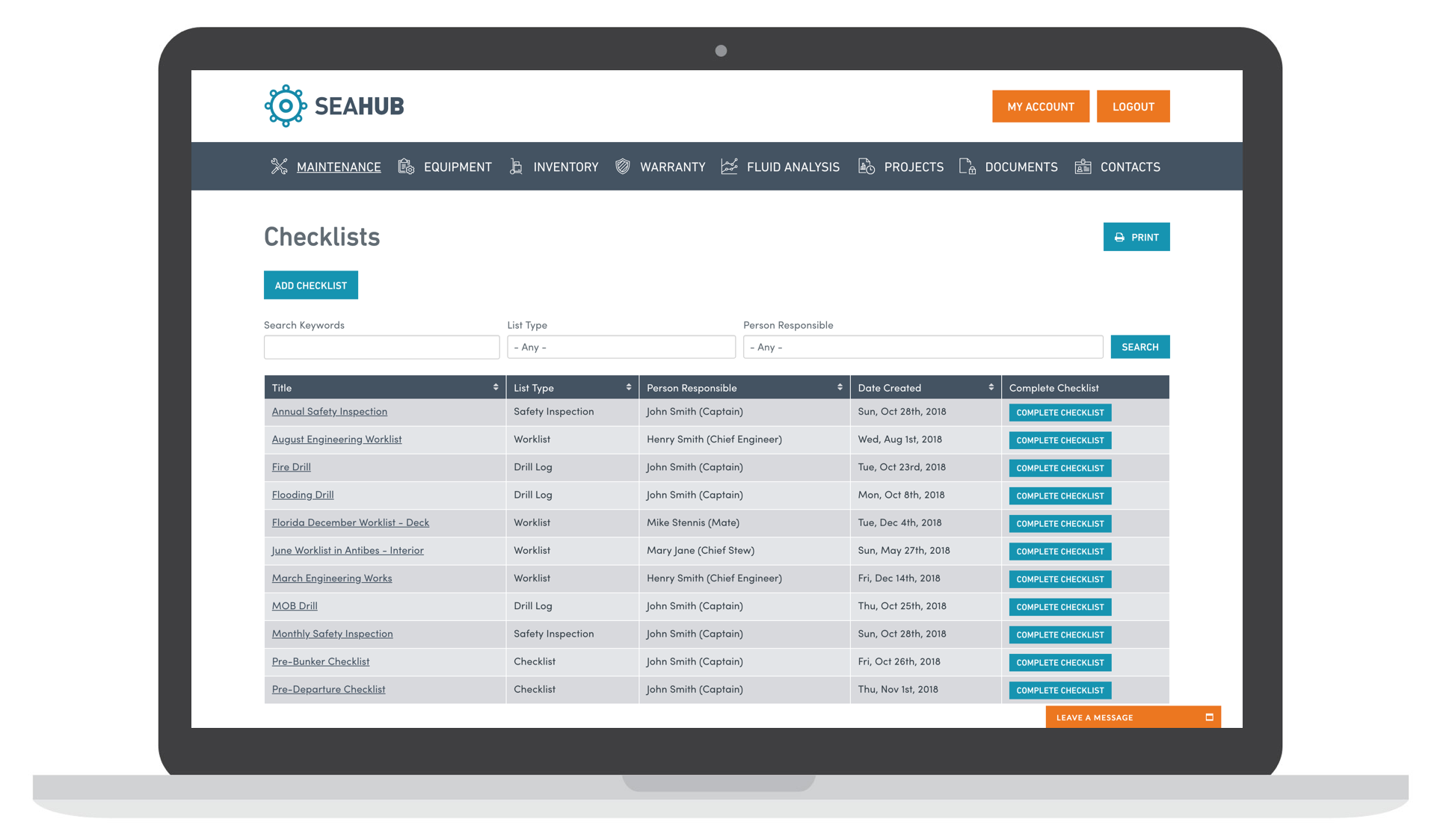 Seahub's Checklist module is a great tool for managing all procedures. Particularly dry docking procedures which often come at stressful times for engineers.  By creating a digital template for engineers to adhere too, it allows for standardization for every haul out that occurs during the lifetime of the vessel. So while today you don't need to haul out, why not prepare for the next time it comes around.
If you are looking to go digital and increase transparency and efficiency then give Seahub a try!