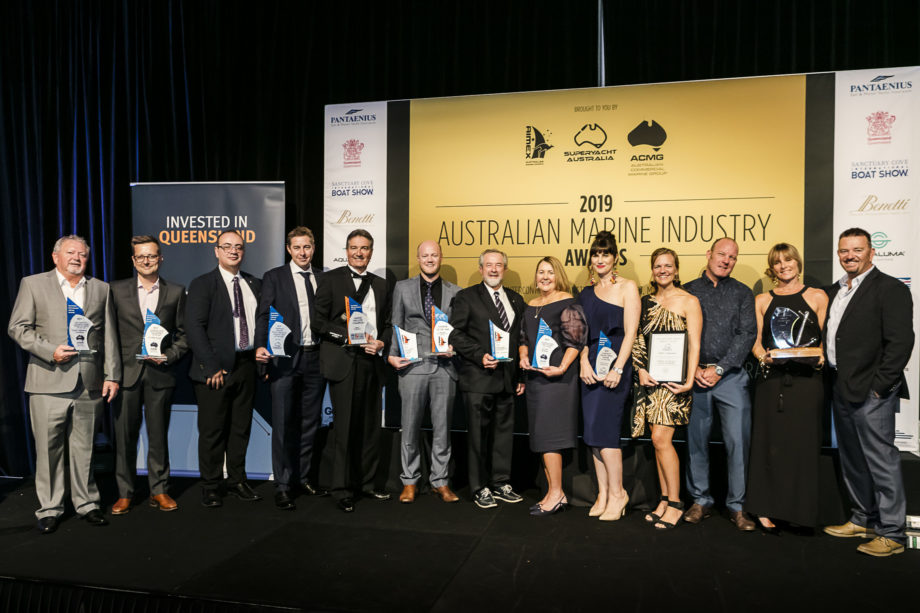 Seahub has been celebrated as an award winning software at the 2019 Australian Marine Industry Awards at the Gold Coast. The annual event has quickly become one of the premier industry events for marine businesses and stakeholders in Australia.
The event draws international attention from some of the world's most influential marine businesses. The 9th annual ASMEX Conference was no exception with key note speakers from Philipp Von Arnim (Head of Business Development, Lurssen Yachts), Mark Stothard (Owner & Managing Director, Echo Yachts) and Kiran Haslam (Marketing Director, Princess Yachts Limited), to name a few, in attendance.
The quality of the event rivals that of any South Florida or Mediterranean industry event and is capped off by an eloquint gala dinner celebrating outstanding achievers in the Australian superyacht, marine export and commercial arenas.
This year's event saw attendees welcomed with, Italian ship builder – Benetti, sponsored pre-drinks at MacArthur's Ballroom at the InterContinental Sanctuary Cove Resort. The evening was a celebration with awards presented across categories for Superyacht, Innovation, Commercial and Export achievements.
Seahub was successful in winning awards in 3 or the available 4 Export categories awards.  Awarded the Best Marine Industry Export Performance (Medium Exporter), winner of the Marine Industry Export Marketing Strategy and Marine Industry Exporter of the Year was an enormous achievement for Newcastle based software company.  Matt Hyde, co-founder and Technical Director was in attendance to receive the awards and was overwhelmed by the support and congratulations afforded by the attendees.   This years success will it make consecutive years Seahub has been crowned an award winning software at the event.
"Winning these awards is a fantastic acknowledgment of hard work our entire team puts into Seahub. It is a testament to the quality of the businesses and people at this event, the amount of support and well wishes we have received here tonight"

- Matt Hyde, of Seahub
Seahub's achievements at this year's event comes on the back of a successful year working largely with US and European based superyachts.  Seahub has evolved significantly in 2019 thanks largely to a collaborative approach to development which encourages users to share feedback with the company.  "It's a model we have adopted from day 1. There are no better people to judge the system then those who are using the system daily under all sorts of conditions" says Sam Wheaton, Commercial Director of Seahub.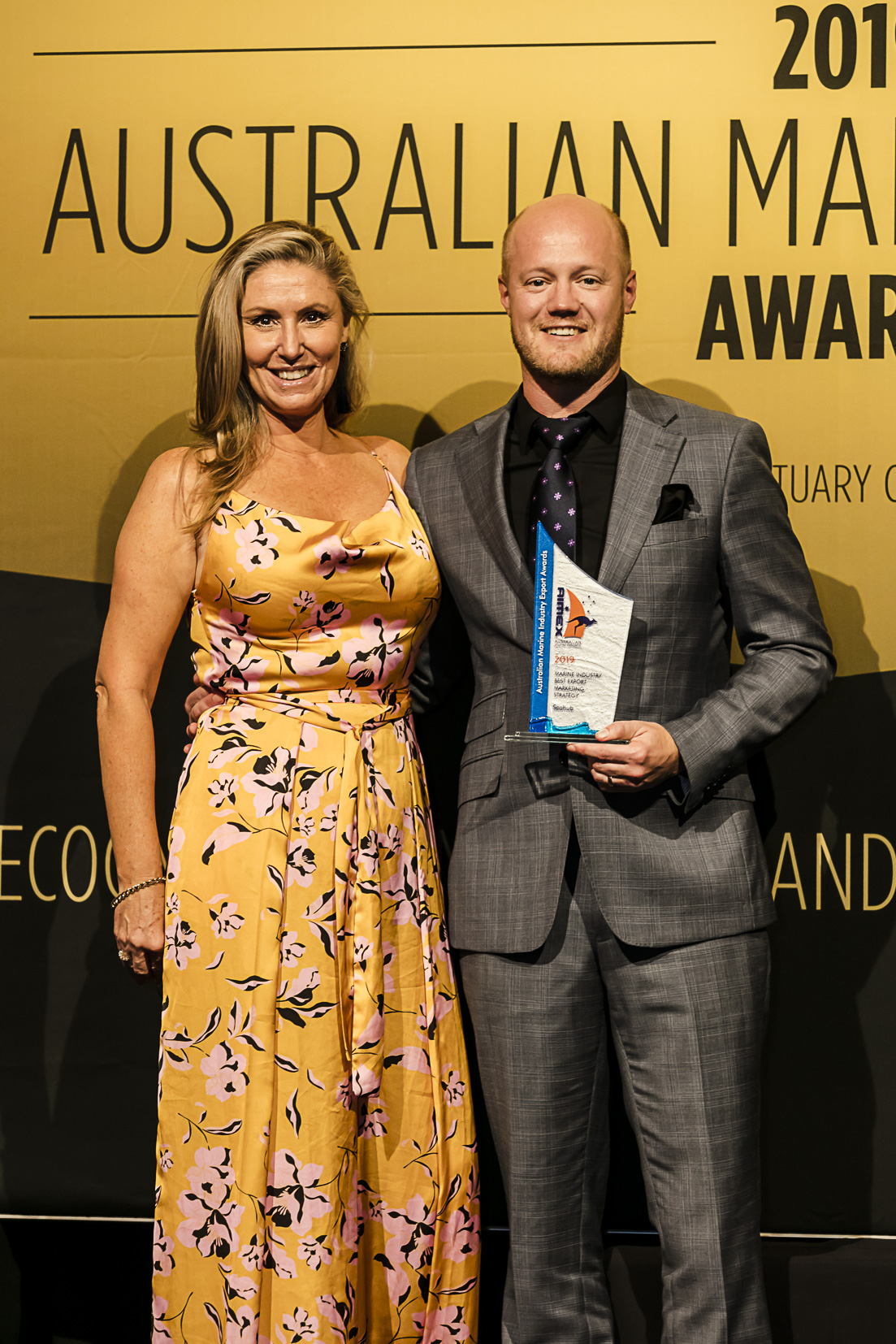 As the number of vessels using Seahub increased throughout the year, a common theme was appearing in user behaviour. The preference of using mobile devices to access vessel related information, whether that be required maintenance or documentation, was becoming profound.  The Newcastle based development team, together with a handful of long time international users of the system were engaged to design a mobile application version of the cloud based system.  "The mobile app has allowed us to provide offline functionality to our users. It's a great piece of functionality via mobile because mobile usage as a productivity tool on board is only trending one way – up." says Wheaton.
Seahub is on track for a busy 2020 which a number of European based new build vessels signing up to use the system.  "2020 will be a big year with a number of our vessels launching with some exciting new technology being deployed" says Wheaton.
For more information on this award winning software, please get in touch today