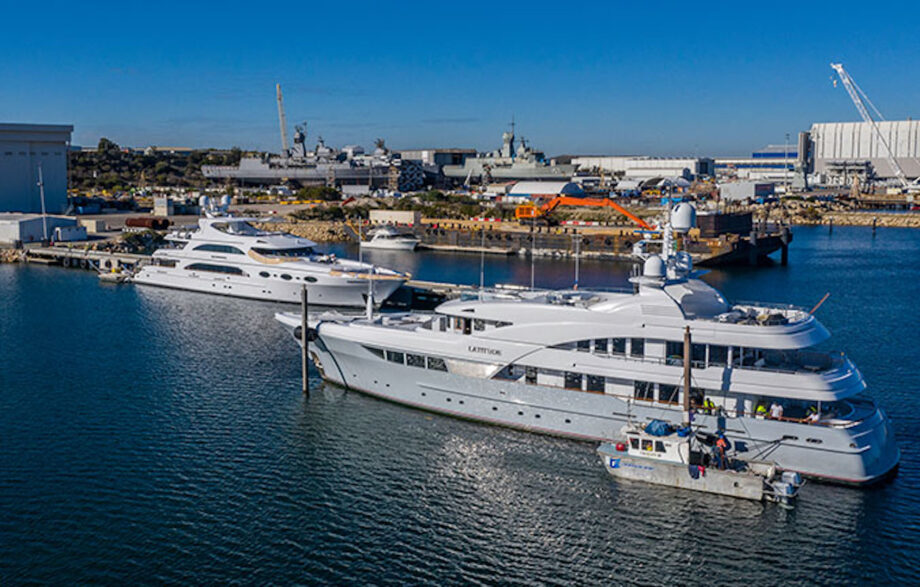 With the superyacht refit sector currently booming in Australia, Seahub has enjoyed the opportunity to work with many world class shipyard facilities including Australian superyacht newbuild and refit specialists Echo Yachts located near Fremantle in Western Australia.
Seahub's Technical Director, Matt Hyde, visited M/Y Latitude, a 50m Timmerman yacht, which was visiting our shores to undertake a major refit at Echo Yachts. Since the successful PMS implementation, Seahub has enjoyed a great relationship with the crew of M/Y Latitude and the team at Echo Yachts.
Project Scope
The project involved  an onsite visit to gather all equipment information. A combination of system drawings and a top to bottom walk through of the vessel resulted in a comprehensive equipment list that was subsequently uploaded to the vessels 'Equipment' module. Periodic maintenance schedules were set up in close collaboration with OEM's and the vessel engineering team. All spare parts were counted onboard and the vessel now has a fully functioning PMS.
 It has been almost 2 years since Seahub was setup on M/Y Latitude, so we thought we would check in with Chief Engineer, Alan, to see how it's all going.
M/Y Latitude completed a major superyacht refit at Echo Yachts in Western Australia in April 2019. Seahub was onsite as part of an account set up. How was that time spent and was it a beneficial time?
 Alan: The Seahub team was extremely efficient in setting up the system on board. As it was also during the time of a major refit and renewal surveys, it was perfect to have it all set up with a fresh start for the planned maintenance.
What was the driver behind setting up Seahub during the yacht's refit period and what did Seahub provide once it was set up?
 Alan: Setting up Seahub during a refit allowed us to have the PM of all systems and equipment on board to start from the same date on the calendar as major maintenance was conducted during the yard period. The yacht was also lacking in an updated and easy-to-use system.
Once set up, Seahub has ensured that all maintenance on board has been carried out on time, with an interface that ensures it is all easy to keep track of. The other features, such as the inventory and oil analysis trend analysis, are great too.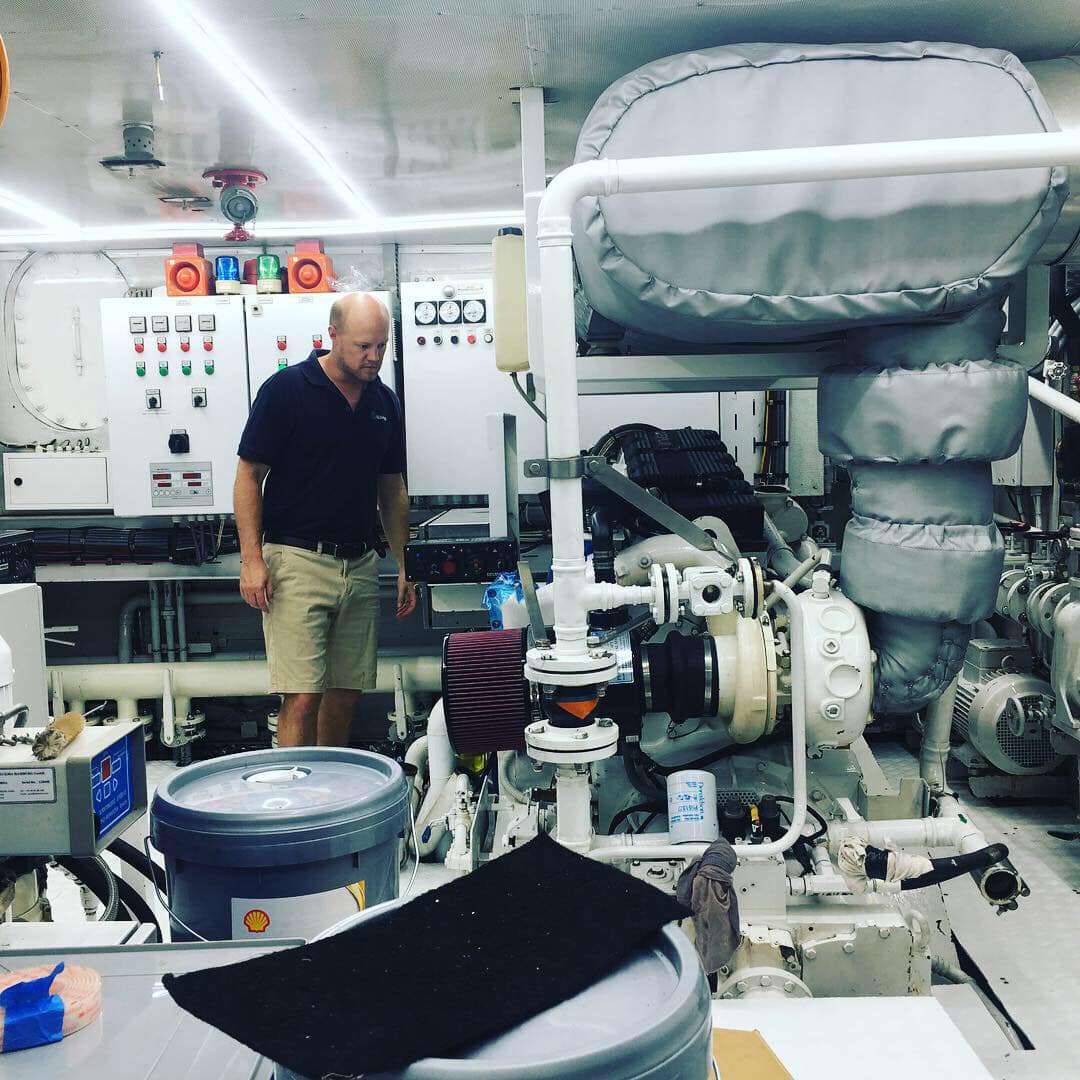 How did you find the facilities in Australia for the superyacht refit period?
 Alan: The facilities were great and the crew thoroughly enjoyed their time in Australia!
 The vessel has been busy in the Pacific. How has Seahub transitioned into your day to day operations? Are there any specific parts of Seahub that have made your job  easier / more streamlined?
Alan: We start every day carrying out all Planned Maintenance as per the Seahub system. It has become an integral part of our operation and has ensured the safe running of all machinery and plants on board. The maintenance dashboard has made keeping up with required maintenance especially easy and the oil trend analysis ensures that has condition monitoring of machinery is simplified.
Fast forward 2 years from our visit to M/Y Latitude, there are some obvious changes that have impacted the Australian yacht industry and global superyacht industry in general. The global pandemic has created a shift in the industry but one thing remains clear – the superyacht refit and maintenance sector is booming. With more foreign flagged vessels visiting the Australia – Pacific region, the local world class facilities will continue to attract large scale refit projects.
"Although travel is more complicated today with lockdowns, we have adapted our business model to continue to support vessels looking to set up a planned maintenance system. We have improved our remote capabilities where we can tap into vessel data without physically being there" says Hyde.
M/Y Latitude is a great example of a superyacht implementing a well organised maintenance plan resulting in significant benefits to the Engineering department and to the vessel as a whole. The success of the implementation also rests with the crew and Chief Engineer's extensive knowledge of the system and continual use of the system.
We look forward to supporting M/Y Latitude, Chief Engineer – Alan and we hope to cross paths in the near future!
You can learn more about Seahub's account setup and data entry services here: