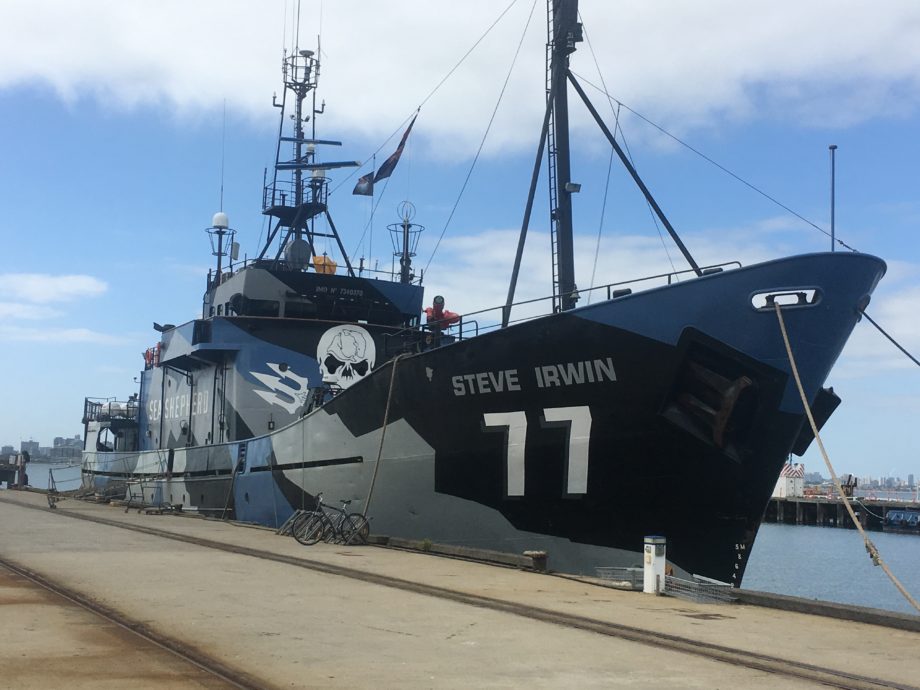 Sea Shepherd Global's ocean going vessels have recently made the operational switch to Seahub to manage all fleet maintenance for their 4 direct action vessels. The Seahub support team have worked closely with the Australian based fleet manager and vessel engineers to transition from using spreadsheets and paper based records to a multi-platform digital solution.  Here is a recount of the experience working so far with Sea Shepard Global.
The MV Steve Irwin is the flagship vessel of the Sea Shepard Global fleet. The vessel has a steep history as imaginable of a vessel that has been out on the seas since 1975 and working to protect our oceans and marine life for over 11 years. Seahub's Matt Hyde was lucky enough to step on board the MV Steve Iwrin in April 2018 to meet with Brian Race, fleet manager of Sea Shepherd Global.  This was the first step in what has been a successful partnership between the two organisations through a high level of fleet maintenance processes. 
"The project to move the entire fleet's processes and maintenance system across to Seahub has been an exciting time for us. We have worked closely with Brian and the vessel engineers to take their spreadsheets and turn them into live data in the system. We have completed the commissioning stage of Seahub with their fleet and now all four vessels are running their maintenance programs through Seahub" says Hyde.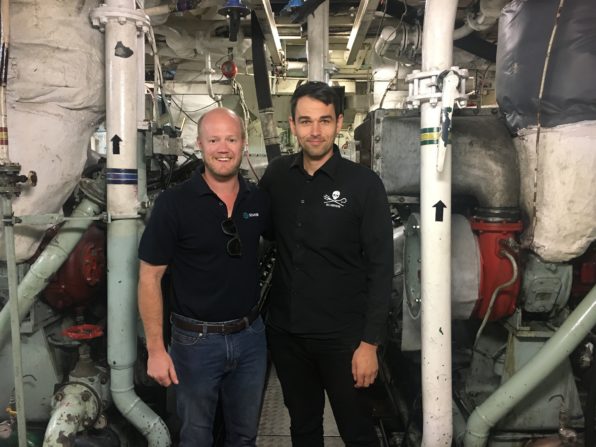 This exciting deployment has involved continual collaboration and has included:
Importing 4 vessels – total LOA 727'. (MV Steve Irwin, MV Bob Barker, MV Ocean Warrior and the MV Sam Simon)
Approximately 800 components

 

Approximately 400 maintenance schedules

 

Approximately 100 oil analysis records uploaded into Seahub's Fluid Analysis module

 
The MV Ocean Warrior, a 50m cutter-class research / patrol vessel, has captured our eye throughout the deployment. By looking at this beauty you can understand why! Seahub's Sam Wheaton has particularly grown fond of this vessel thanks to its illegal fishing campaigns off the African West Coast.
"We have really enjoyed the opportunity to be involved in the maintenance management of the Sea Shepherd Global fleet. Ocean Warrior is a standout. It has 4 main engines and an axe bow making it an intimidating vessel. We really enjoy having these guys on board with Seahub. They're good people, doing good things for us who value the marine environment" – says Wheaton.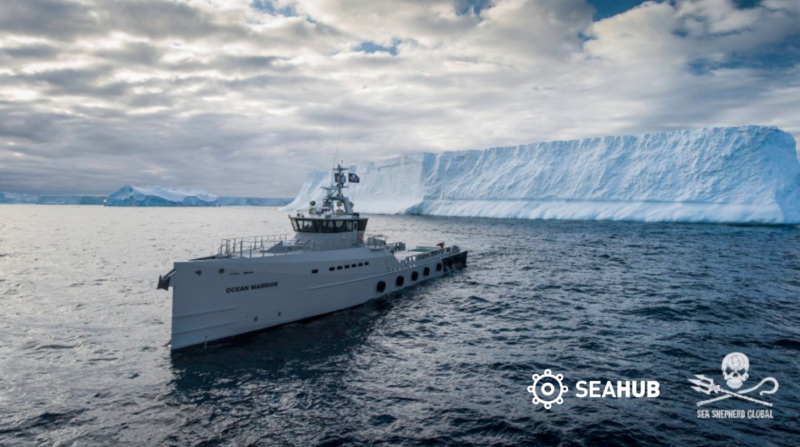 Seahub and Sea Shepherd Global are now well positioned for a long-term partnership ensuring that the right fleet maintenance system is in place.
For more details on this story, get in touch with the Seahub team to learn more about how this solution can work for you.