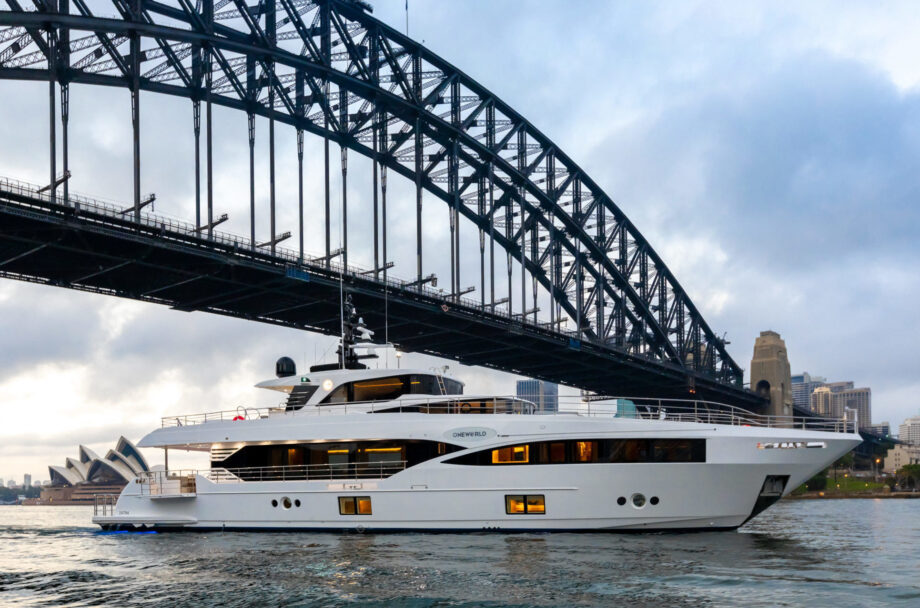 The Australian superyacht charter industry is booming. Motor Yacht ONEWORLD is at the tip of the spear when it comes to the best in the market. M/Y ONEWORLD has the unique ability to provide world class luxury extended charters for up to 12 guests as well as private and corporate events for up to 100 guests. As a result, she is in high demand.
With year round charter commitments, ONEWORLD can not afford unexpected breakdowns and downtime. In order to keep the vessel in full operation mode and in a high state of reliability, Captain Sam Eyles decided to implement a yacht maintenance program back in 2021. Australia's Seahub was selected as the planned maintenance system (PMS) to help the vessel maintain its high level of readiness.
We recently caught up with Sam to see how Seahub was performing and how the system has changed how the vessel operates.  
Q – Sam, thanks for sitting down with us. What would you say were the key reasons for wanting to implement a software-based PMS onboard M/Y Oneworld when you took over as Captain?
We felt it was a no brainer to impelement a software-based program onboard as the days of record keeping on paper has well and truly phased out. The main reason been, we wanted to streamline the process of all PMS, SMS & survey requirements and have a central location of all maintenance shedules, ships documentation and certification. Seahub was able to offer this and more. It has been a serious game changer for us.
Q – The old saying goes a planned maintenance system is only as good as the data that goes into it. How have you found the process of working with the system and updating records and documenting work performed onboard?
After the initial program set up and training conducted by the Seahub Team, the process of using Seahub has been beyond easy. The automatic reminders for upcoming maintenance and documentation expiration helps takes the pressure off an already busy schedule. The program itself is easy to navigate on both the web page and the ipad version. All our crew are able to access checklists, drawings, manuals and update defects immediately from their phones or ships ipads. The quick ability to upload documents, photos, new tasks, manage projects and more without flicking through folders and manuals also allows us to be more time effiecient and focus more on busy work & charter schedules.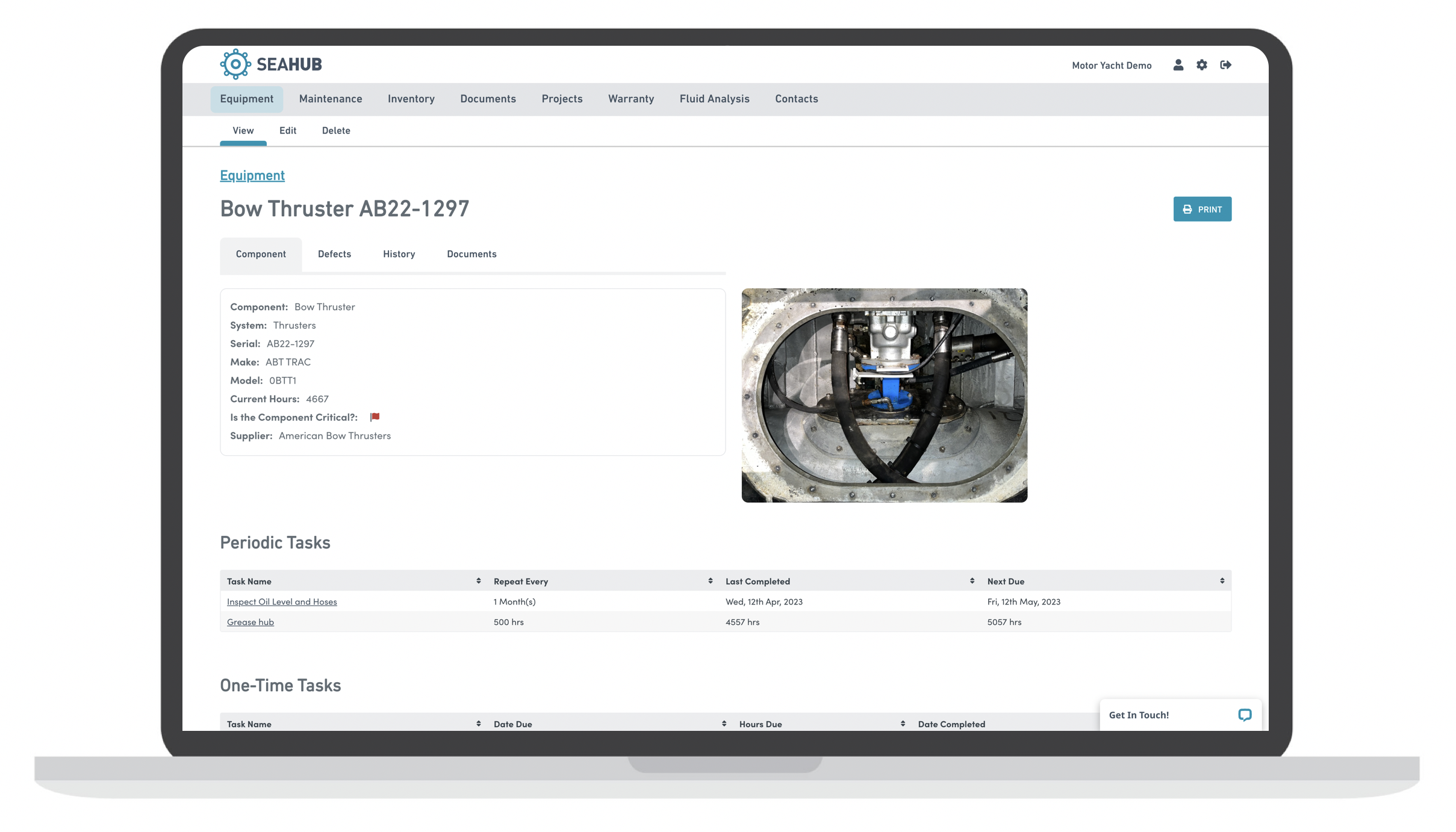 Q – Your currently in the middle of a yard period. How has Seahub helped during this time?
Seahub has been fantastic in all aspects related to the yard. The Projects module is one of my favourite parts of Seahub as it allows you to have all your information in one area. The ability to be able to prepare for your yard period prior to arrival, manage it throughout and then have it all in one central location at the end to present to owners and management is fantastic. The forecast & actual costs tool in the budget is great, the adding of documents and contractor information and reports as well as photos is also used frequently. The days of spreadsheets and lost folders on the dektop are gone.
Q – In terms of running a busy charter program, where do you see the most value from implementing a PMS like Seahub onboard?
Simple – Time, stress, safety & unforessen costs. Having the aid of all of Seahubs functunality allows you to be more time efficient and reduces the stress of wondering 'have I missed anything'. It allows you to ensure the safety of the vessel and the maintenance is kept to the highest standard and in doing so helps reduce unforeseen costs and reduce the likihood of any out of service time. This has allowed us to continue to operate a highly successful charter yacht here in Australia.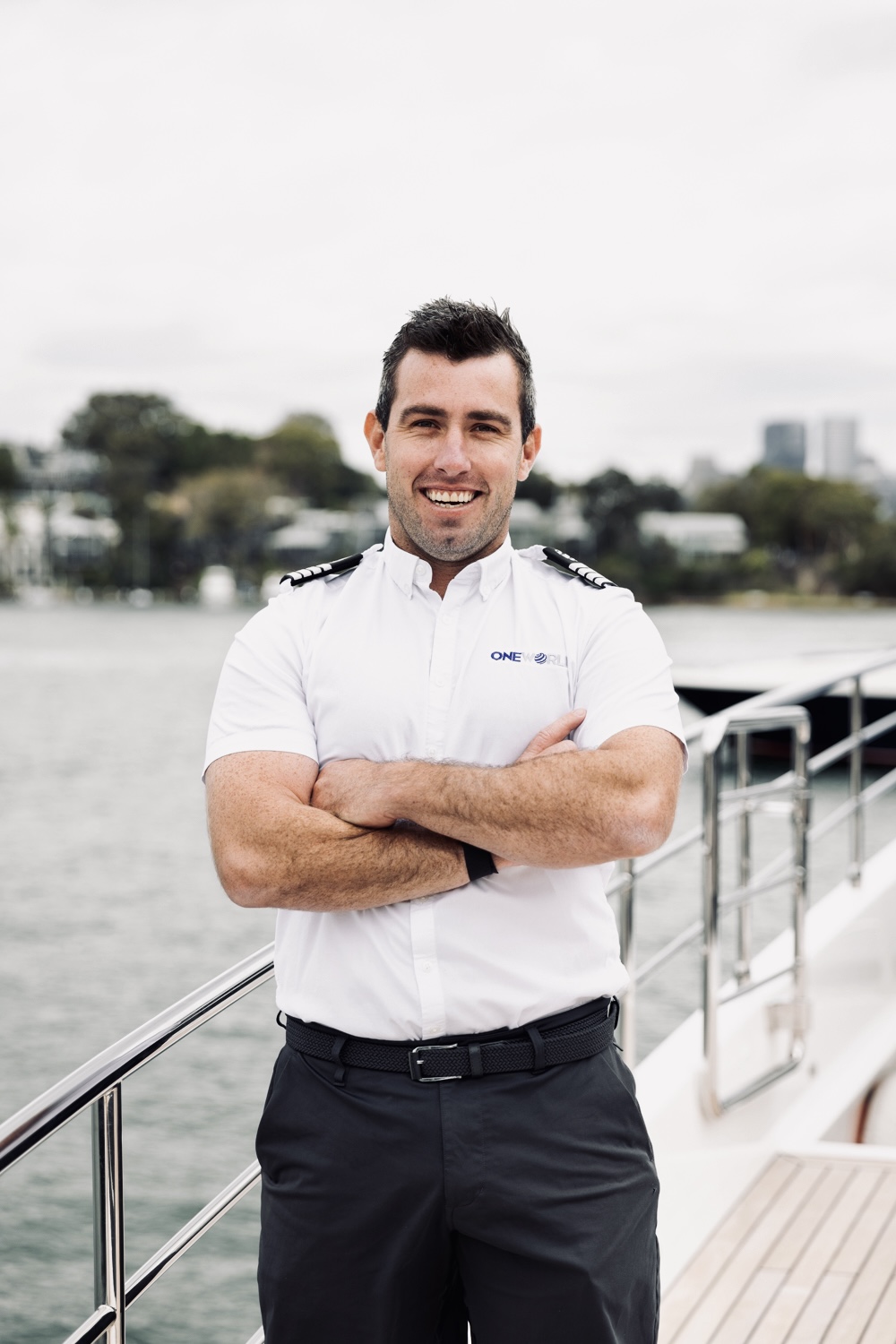 ONEWORLD is a great example of a busy charter boat that has seen an enormous uptick in productivity and operational reliability due to the implementation of Seahub. From the beginning of its implementation, Captain Sam has maintained a strong commitment to the system and ensured its value has been felt at all levels onboard.
It has been a pleasure working with Sam and his crew and getting to know M/Y ONEWORLD.  
To see how Seahub can support your program, jump onto our website and request a free demo –  https://seahubsoftware.com
For a closer look at ONEWORLD, please visit – https://oneworldcharters.com